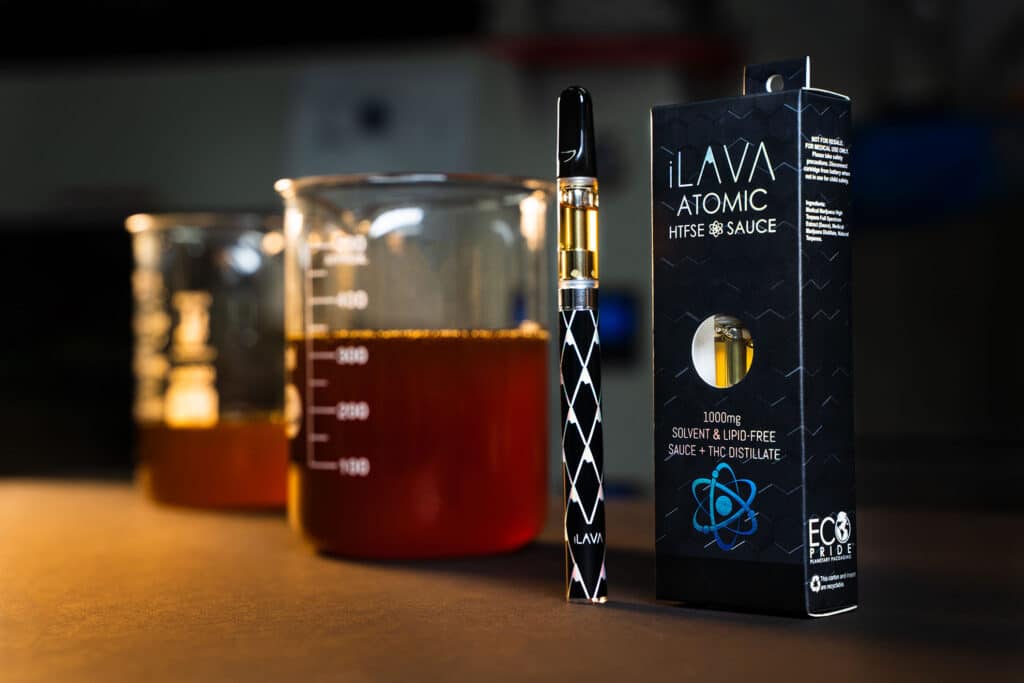 iLAVA ATOMIC vapes feature a high terpene full spectrum extract (HTFSE) sauce that retains the beneficial properties of the associated strain. We infuse cannabis distillate with our ATOMIC sauce for higher potency and a more stable concentrate vape.
ATOMIC retains all plant properties throughout the extraction process, minus the lipids and fats.
The ATOMIC formula yields a higher ratio of desirable terpenes and a lower amount of THC, compared to a live resin cartridge where terpenes are reintroduced at the end.
This balanced ratio results in a vape cartridge with amplified therapeutic effects without the concern of overwhelming psychoactive effects.
ATOMIC is available in 500mg and 1000mg CCELL compatible glass cartridges.