High quality ingredients for high quality sleep.
Indica PM edibles are designed for relief from restless nights. Packed with minor cannabinoids and terpenes, they're a full-spectrum CBD and THC edible, perfect for those seeking the benefits of THC edibles for sleep. Our formula is tailored for rich belgian chocolate specifically, making Indica PM the best-tasting way to get a good night's sleep.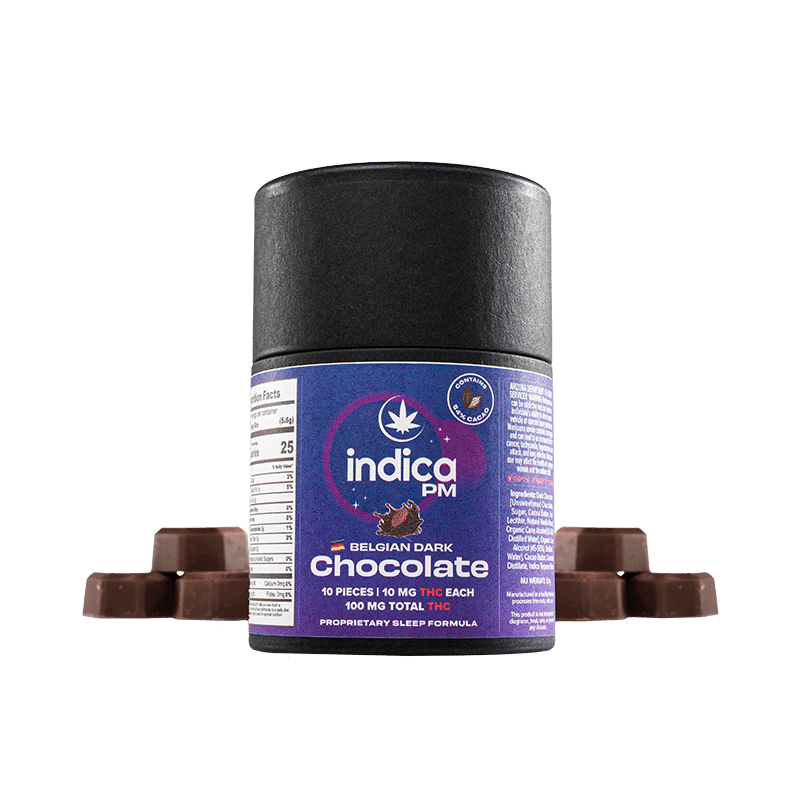 Cocoa bean products contain a naturally occurring cannabinoid neurotransmitter called anandamide (aka "The Bliss Molecule"). Anandamide can positively influence mood, memory, appetite, and pain. All of these effects can contribute to a more fulfilling rest. By utilizing phytocompounds from multiple plants, we work to provide a more holistic approach to alleviating restlessness and insomnia.
Shop for indicaPM with the dispensary nearest to you:
Interested in purchasing indicaPM for your dispensary? Contact us: